Latest News | All News
Get the latest news and information from campus official news source.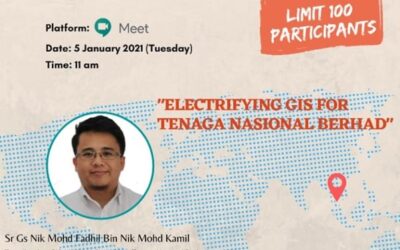 Pihak Fakulti Alam Bina dan Ukur (FABU), Universiti Teknologi Malaysia (UTM) di bawah program Sarjana Muda Sains (Geoinformatik), bersama Kelab Geoinformatik telah menjayakan program "GIS WebTalk Siri 2", yang dilaksanakan secara dalam talian. Program ini bertujuan...
read more
FABU Highlights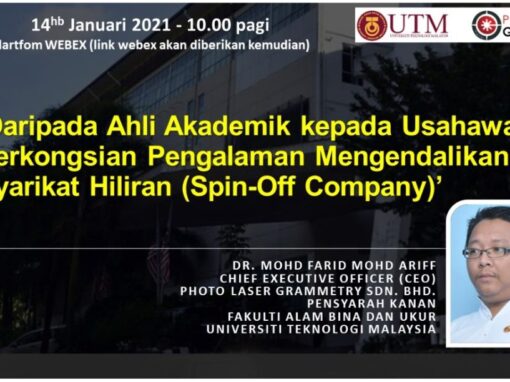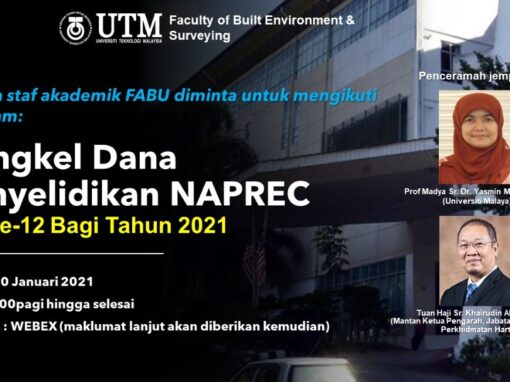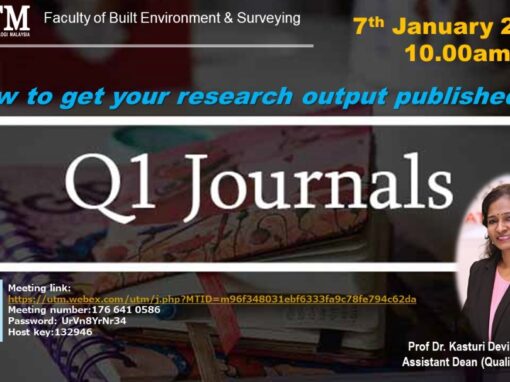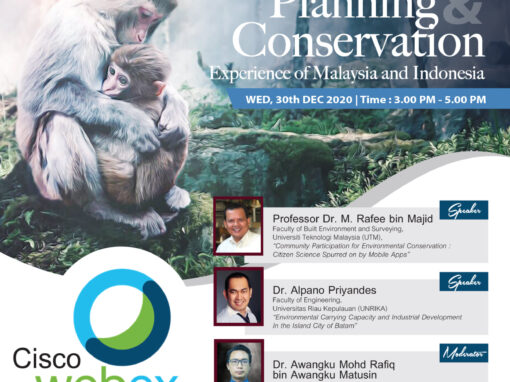 Events | All Events
There's always a lot interesting things going on at the UTM. Learn about what events are coming up on campus.