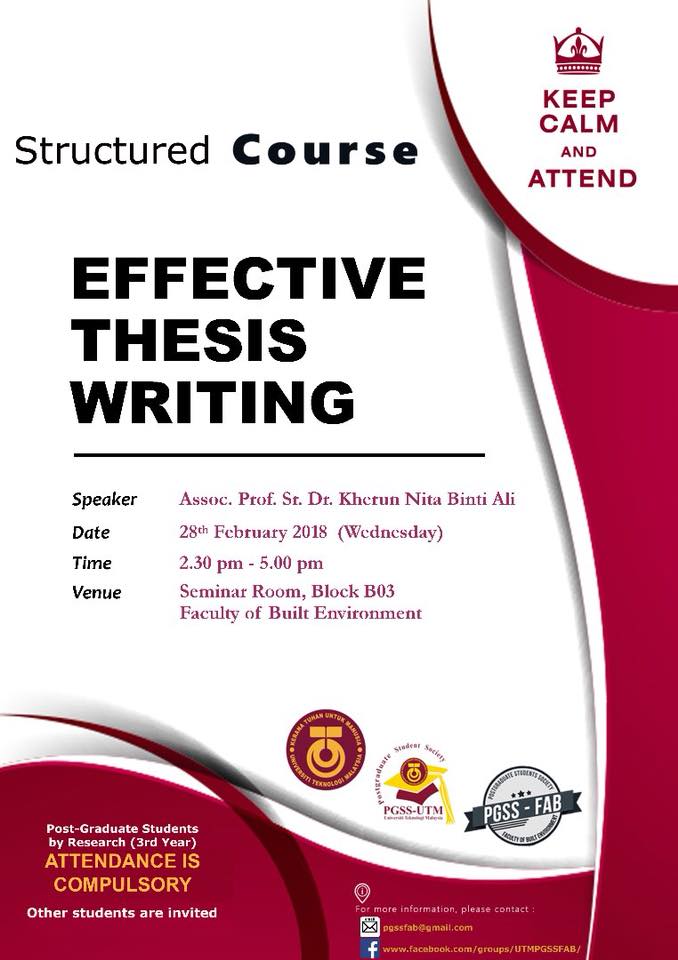 UTM PGSS FAB cordially invited all of you to join the STRUCTURED COURSE – EFFECTIVE THESIS WRITING and details are as follows:
SPEAKER: ASSOC. PROF. SR. DR. KHERUN NITA BINTI ALI
DATE: 28th FEBRUARY 2018 (WEDNESDAY)
TIME: 2.30 p.m – 5.00 p.m
VENUE: SEMINAR ROOM, BLOCK B03, FACULTY OF BUILT ENVIRONMENT
It is COMPULSORY for THIRD YEAR POSTGRADUATE STUDENTS to attend.
Others postgraduate students are very much welcome to attend this course too.
P/S: Please come early as the course will start at 2.30 p.m.
For more information, please contact us via email: pgssfab@gmail.com