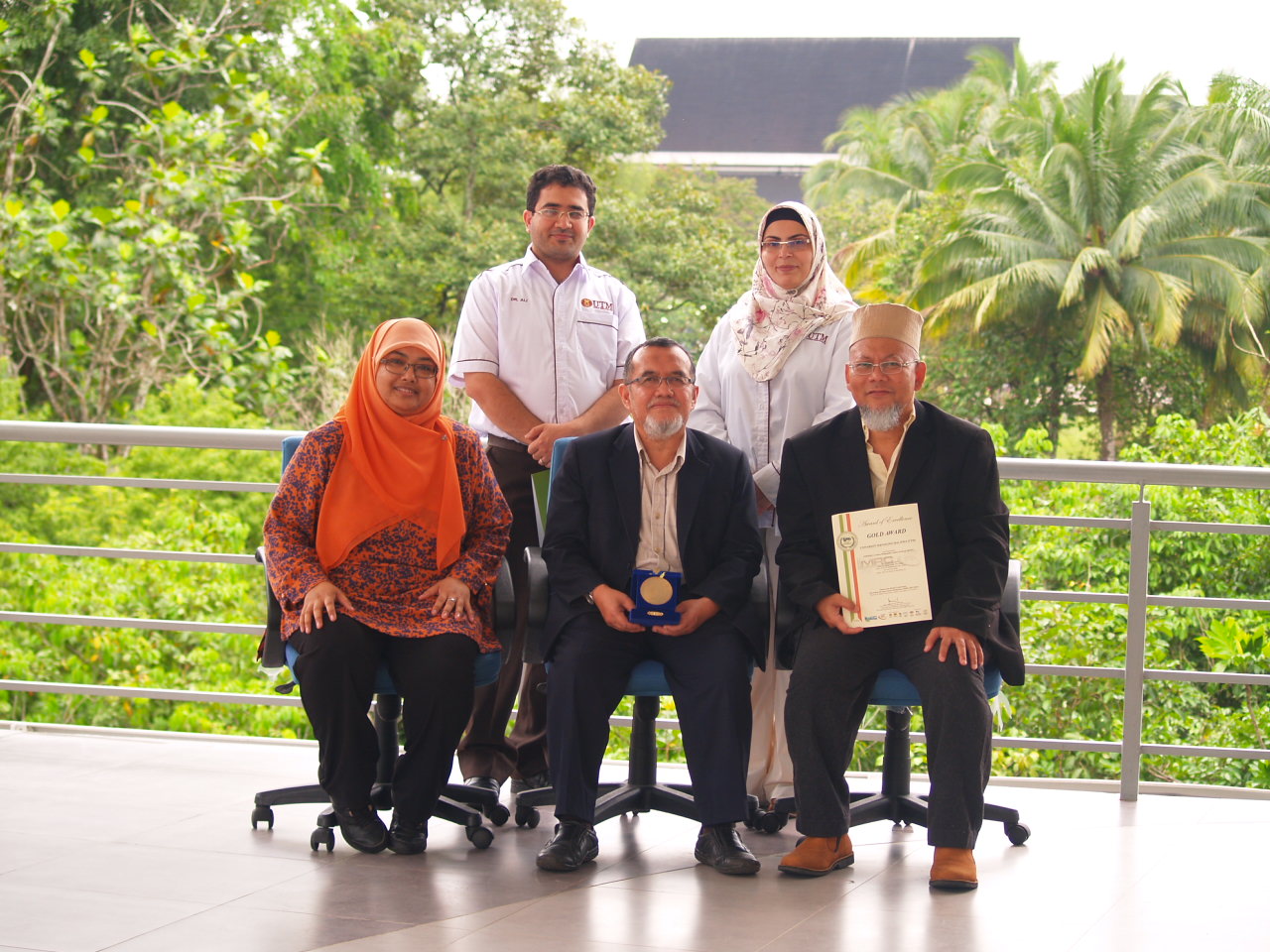 UTM team won a Gold Award at the 9th MRC-IIE for the development of PAWDEX, an Urban Walkability Index Analysis Model in urban transportation. The multidisciplinary research team which consists of Assoc. Prof Dr. Hasanuddin Lamit, Dr. Arezou Shafaghat, Prof. Dr. Mohd Zaimi Abd. Majid, Dr. Ali Keyvanfar and Dr. Kherun Nita spearheaded the research project that has been supported by the Institute Sultan Iskandar (ISI) and Ministry of Science, Technology and Innovation (MOSTI).
The team has won the judges attention to their sidewalk design support tool which is developed to be used by local government to enhance path environments based on its end-users (residents).
9th MRC-IIE was held at the Sunway Pyramid Convention Centre, Petaling Jaya 10 – 12 November 2014. The objective of the 9th MRC-IIE was to explore many possible key areas of sustainable green roads and the opportunity to gain new knowledge and share experiences with road administration, construction industry, academicians, and research institutions.
It was jointly organised by the Ministry of Works, Malaysia, Public Works Department of Malaysia, Malaysian Highway Authority, Construction Industry Development Board (CIDB), and the Road Engineering Association of Malaysia (REAM). It is supported by the Chartered Institution of Highways and Transportation (Malaysian Branch) and Intelligent Transport System Association of Malaysia (ITS Malaysia). This year's event witnessed 66 participants from all over Malaysia, showcasing their research outcomes.
Congratulations to the team!